Why do you need this seminar?
What are the benefits?
Who should attend?
Why do you need this seminar?
In today's intensely cutthroat business environment, companies are always searching for ways to communicate its products and services more effectively. Impactful, persuasive, and powerful delivery gives companies a competitive advantage in marketing its offerings and brand.
"Powerful Presentations" will guide you on planning, preparing, organizing, and delivering audience-oriented presentations clearly and confidently. This seminar will equip you with the right skills to get the results you want from your presentation through increasing your self-confidence, cutting preparation time, developing compelling visuals, controlling your stage, and managing your audience.
What are the benefits?
Find out how you can effectively present your ideas and engage your audience. This interactive seminar aims to:
Increase your self-confidence
Enable you to cut preparation time for presentations
Guide you in developing compelling visuals
Equip you to properly control your stage
Help you manage your audience
The topics that this seminar will tackle include:
Planning, preparing and organizing a great presentation
Analyzing the audience
Using persuasive language
Creating compelling visuals
Setting the stage
Mastering verbal and nonverbal presentation delivery
Managing audience participation
Who should attend?
This seminar is open to anyone concerned with creating a harmonious environment, especially in the workplace. This is highly recommended for employees, HR managers, supervisors, team leaders, managers, sales and marketing executives, customer service representatives, freelance professionals, and entrepreneurs.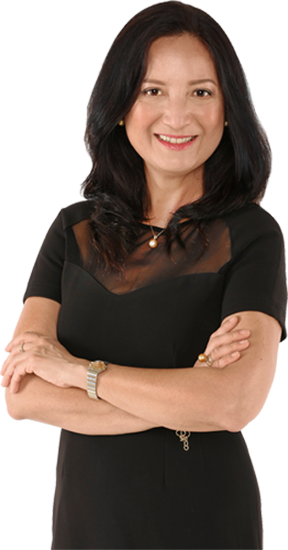 About the speaker
Monette Iturralde-Hamlin leveraged her distinguished career in international publishing to conceptualize and create Asia's first agency dedicated exclusively to corporate identity development and non-traditional marketing communications. As founder and president, she developed the business and creative processes that made TeamAsia not just a pioneer in the continent, but an arbiter of industry performance standards. A hands-on manager, Monette oversees the execution of a wide range of highly targeted events, from exclusive breakfast briefings for top CEOs to gala product launches, and international conferences and exhibitions. Specifically, she has led the management of several large-scale events such as the Philippine AdCongress22, the IT and Business Process Association of the Philippines' annual International IT-BPM Summit, the Joint Foreign Chambers of the Philippines' ARANGKADA 2014, the Internet and Mobile Marketing Association of the Philippines Summit, and the Pacific Insurance Conference 2015, among many others.
Read more
"I learned a lot. I received proper feedback. It was an amazing experience."
-Joy Baltao, Indra Sistemas

"She's very knowledgeable and very approachable.
She created a warm atmosphere all throughout the training."
-Mia Ann Marice Calayag, Verizon Business

"Monette is very knowledgeable, experienced, and a subject matter expert."
-Frances Aventajado, IHG

"She is very experienced and her examples are relatable and interesting."
-Susanne Martinez-Agustin, Indra Philippines, Inc.
Disclaimer: Venue and Dates may change if minimum number of attendees is not met
For more information, please contact us at
Email: This email address is being protected from spambots. You need JavaScript enabled to view it.
Phone: 847-3500 ext. 343