Postponed
Please contact us for more information.
Why do you need this seminar?
In your personal and professional lives, where half the time you have no control over who you encounter, it's inevitable to meet people you find difficult to deal with. How do you transform conflict into cooperation and generate results? What if you're the one who is actually difficult to deal with?
Living and working harmoniously with each other is one of the most crucial factors in accomplishing your tasks in the workplace. In "Handling Difficult People", you will learn the different approaches for dealing with difficult people. Here, you will also undergo assessments on your own personality to identify, if in case you are a difficult person, how you can avoid or work around these situations.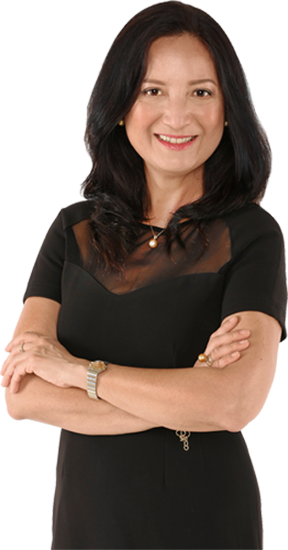 About the speaker
Monette Iturralde-Hamlin leveraged her distinguished career in international publishing to conceptualize and create Asia's first agency dedicated exclusively to corporate identity development and non-traditional marketing communications. As founder and president, she developed the business and creative processes that made TeamAsia not just a pioneer in the continent, but an arbiter of industry performance standards. A hands-on manager, Monette oversees the execution of a wide range of highly targeted events, from exclusive breakfast briefings for top CEOs to gala product launches, and international conferences and exhibitions. Specifically, she has led the management of several large-scale events such as the Philippine AdCongress22, the IT and Business Process Association of the Philippines' annual International IT-BPM Summit, the Joint Foreign Chambers of the Philippines' ARANGKADA 2014, the Internet and Mobile Marketing Association of the Philippines Summit, and the Pacific Insurance Conference 2015, among many others.
Read more
What are the benefits you can get?
Find out the secrets and strategies to coexisting harmoniously with difficult people. This seminar aims for participants to learn about:
How to get to know yourself as well as others by identifying the different personality types and learning how to relate to them
The ways to skillfully communicate, listen, and get what you expect and project
Gauging if you're the difficult person and how to effectively counter it
Changing your attitude and behavior through knowing how to change your reactions and perspectives
The topics that this seminar will tackle include:
Getting to know yourself and others
Getting to know the people you can't stand
Surviving through skillful communication
Bringing out the best in people at their worst
How to counter your "difficult" personality
Knowing when and how to change your attitude and behavior
Who should attend?
This seminar is open to anyone concerned with creating a harmonious environment, especially in the workplace. This is highly recommended for employees, HR managers, supervisors, team leaders, managers, sales and marketing executives, customer service representatives, freelance professionals, and entrepreneurs.
Registration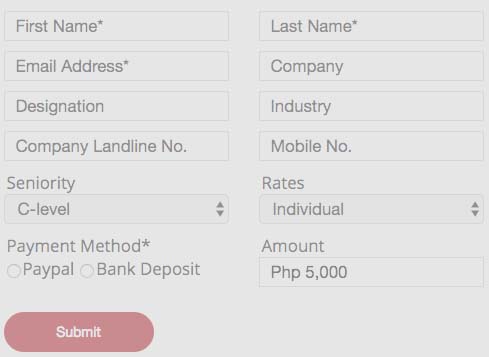 Rates:
Php5,000 - Individual Rate
Php4,500 - Group of 3*
*Rate applies for each person

The minimum number of attendees for this workshop is 20 people.
Disclaimer: Venue and Dates may change if minimum number of attendees is not met
For more information, please contact us at
Email: This email address is being protected from spambots. You need JavaScript enabled to view it.
Phone: 847-3500 ext. 343